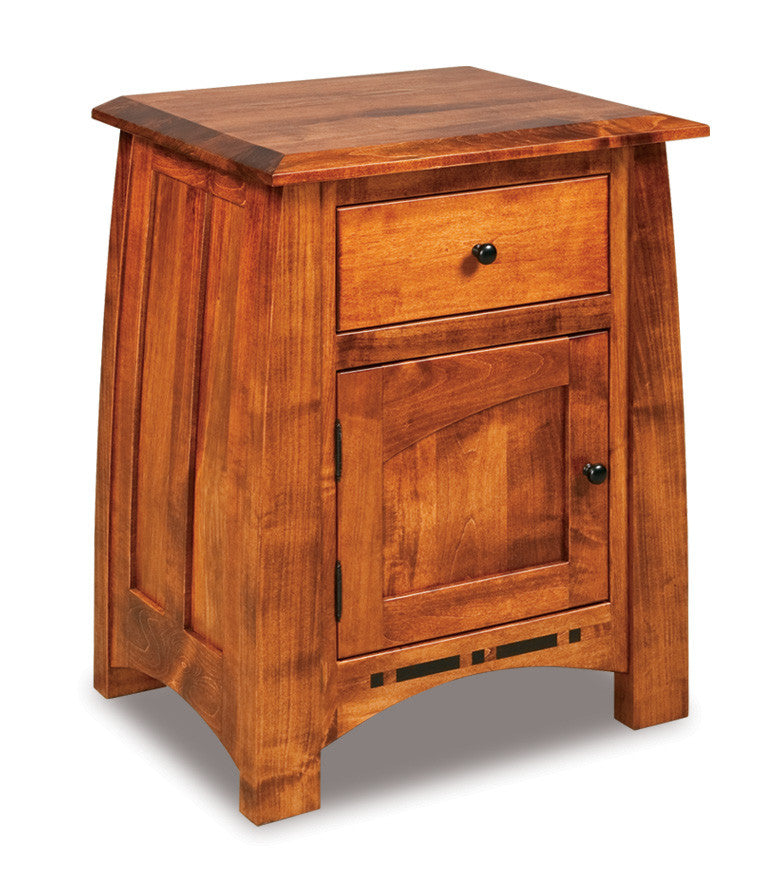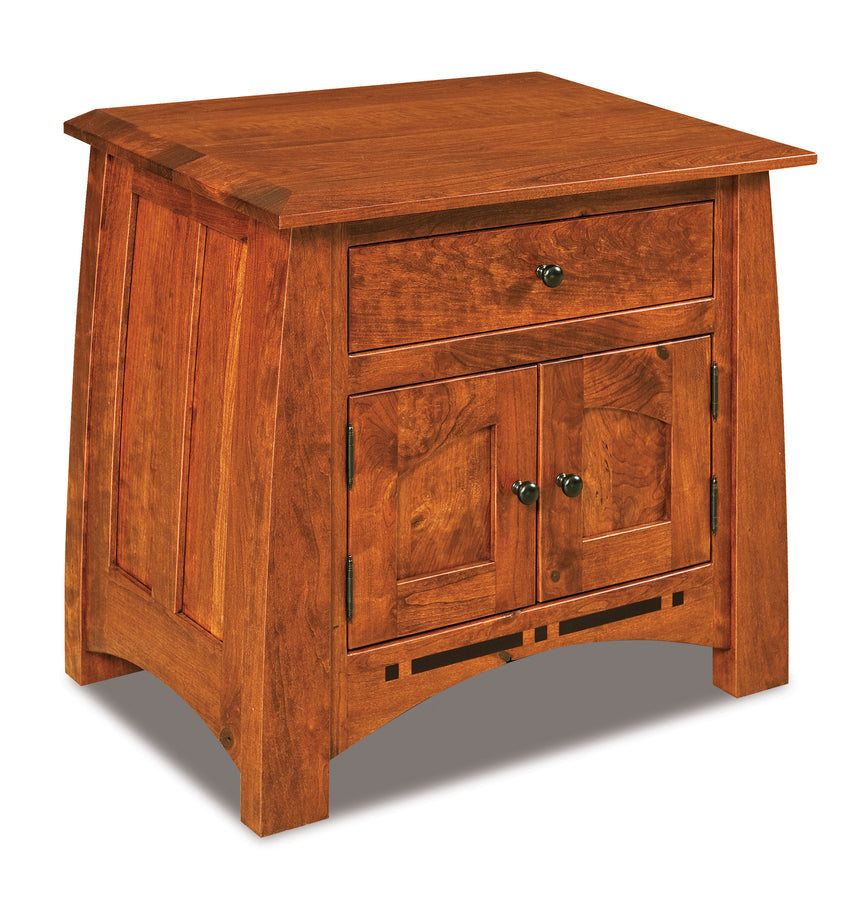 Boulder Creek Door and Drawer Nightstands
These nightstands are part of the Boulder Creek bedroom collection.  In addition to these five designs, the series offers five open nightstands with drawers and five nightstands with three drawers, as well as a variety of chests, dressers, and other bedroom pieces.  Nightstands can be made with a curved or straight top drawer.
Dimensions
Sizes are listed in the order in which photographs appear.
JRBC-022 1-Drawer, 1-Door - 22¾"w x 18"d x 29¾"h
JRBC-022-4 Narrower 1-Drawer, 1-Door - 18¼"w x 16"d x 29¾"h       (Not Pictured)
JRBC-026 Shorter 1-Drawer, 2-Door - 27½"w x 18"d x 26"h
JRBC-028 1-Drawer, 2-Door - 27½"w x 18"d x 29¾"h
JRBC-028-3 Taller 1-Drawer, 2-Door - 30"w x 18"d x 34½"h                 (Not Pictured)