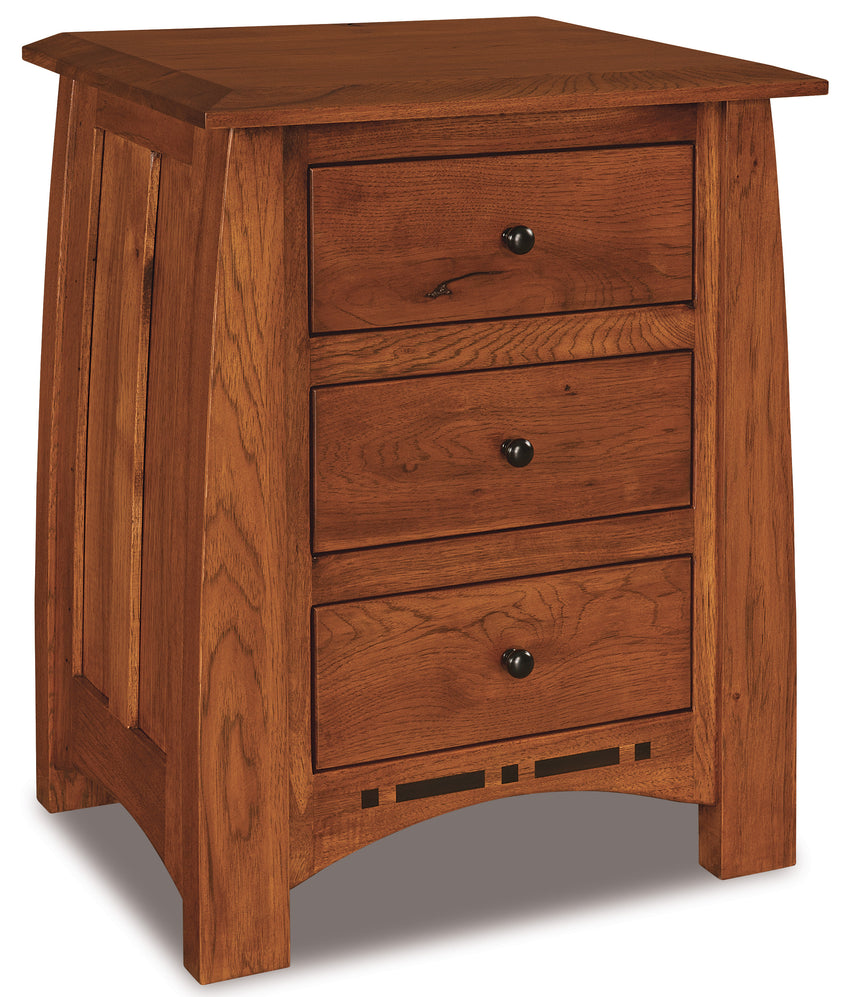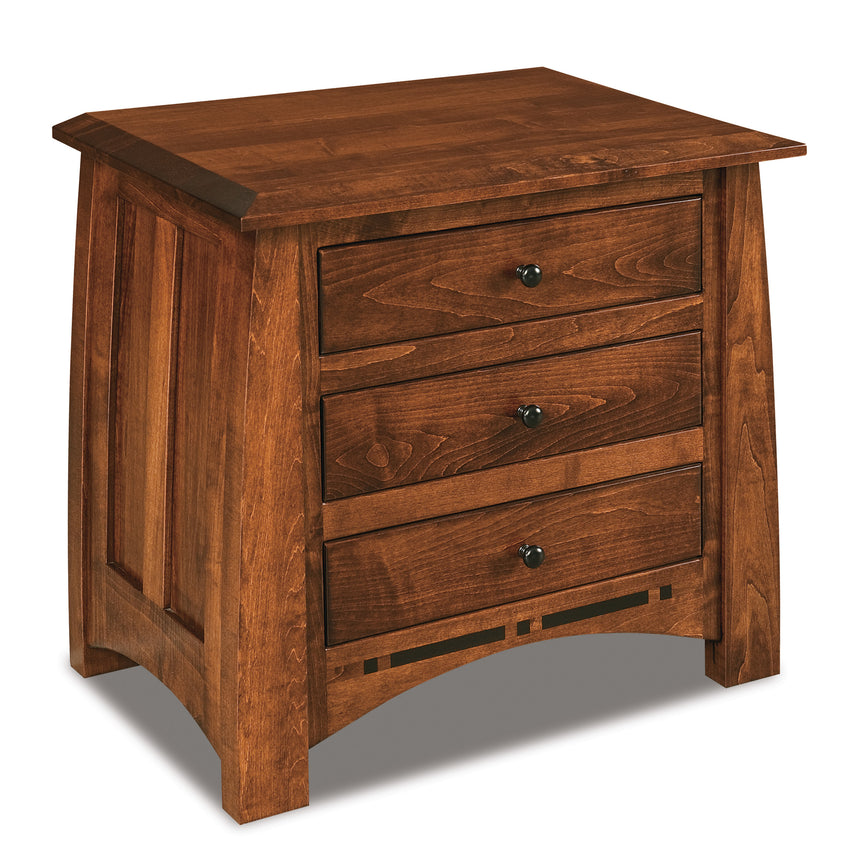 Boulder Creek 3 Drawer Nightstands
These nightstands are part of the Boulder Creek bedroom collection.  In addition to these five designs, the series offers five open nightstands with drawers and five door-and-drawer nightstands, as well as a variety of chests, dressers, and other bedroom pieces.  Nightstands can be made with a curved or straight top drawer.
Dimensions
Sizes are listed in the order in which photographs appear.
JRBC-021 - 22¾"w x 18"d x 29¾"h
JRBC-021-4 - 18¼"w x 16"d x 29¾"h                  (Not Pictured)
JRBC-025 - 27½"w x 18"d x 26"h
JRBC-027 - 27½"w x 18"d x 29¾"h
JRBC-027-3 - 30"w x 18"d x 34½"h                     (Not Pictured)