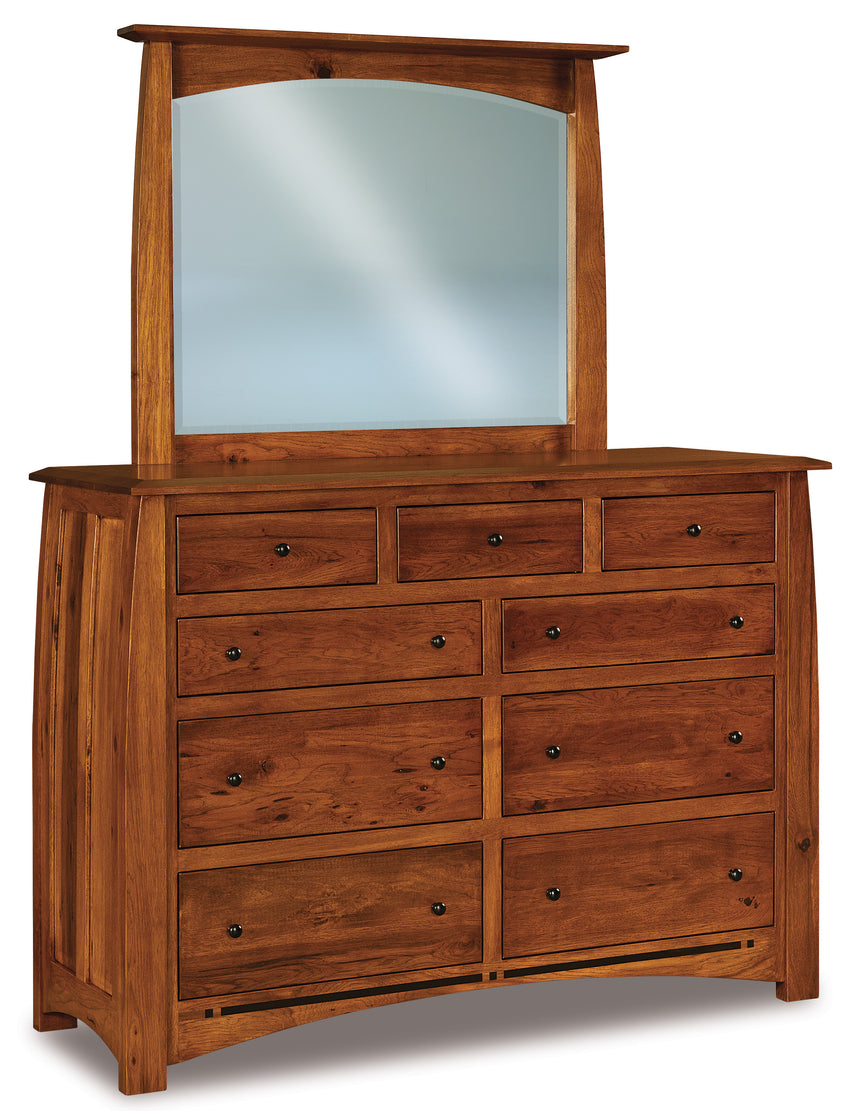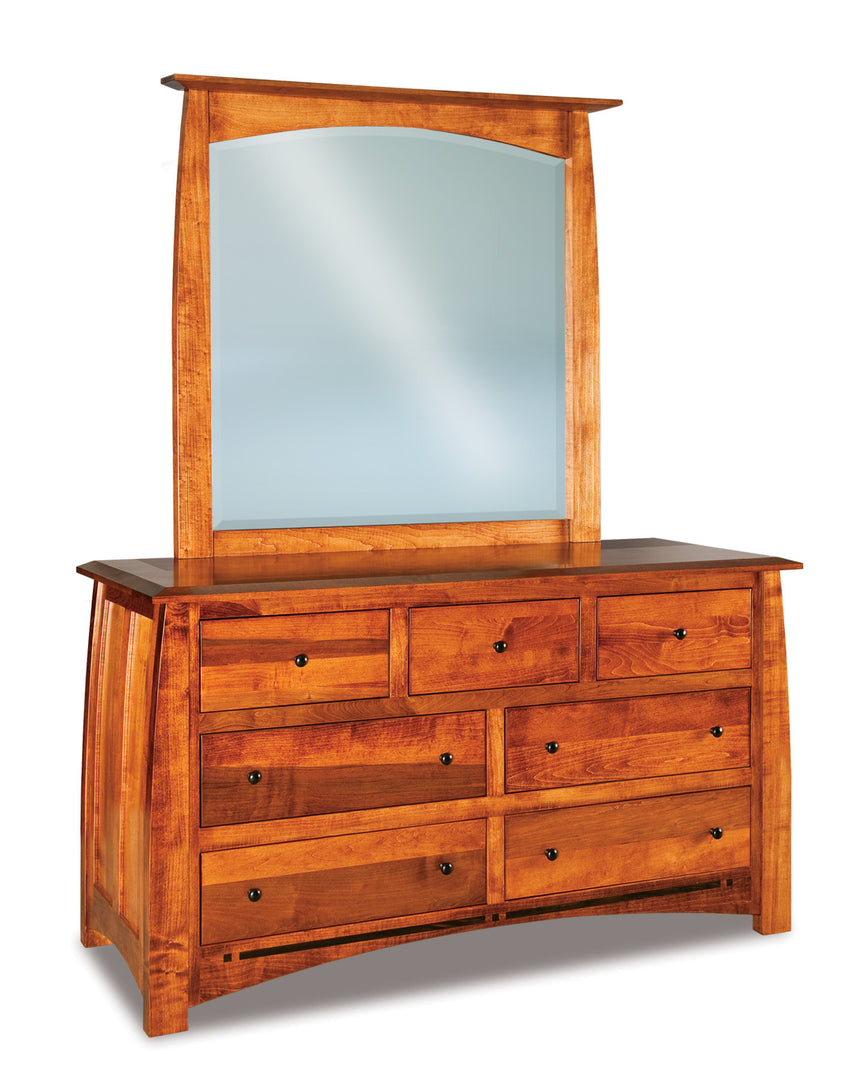 Boulder Creek Beveled Arch Mirrors
The Boulder Creek Bedroom Collection offers six different-sized mirrors to accompany the various dresser designs.  All mirror and dresser purchases must be made separately, and you may choose to combine sizes differently than what is displayed in these photographs.  Mirrors are securely fastened to the top and back of the dresser.
Dimensions
Sizes are listed in the order in which photographs appear.  All mirrors can be made with a slide-out jewelry storage compartment.
JRBC-030 - 42¾"w x 1½"d x 34½"h
JRBC-031 - 58¾"w x 1½"d x 34½"h
JRBC-045 - 50¾"w x 1½"d x 34½"h             (Not Pictured)
JRBC-047-1 - 28½"w x 1⅝"d x 42½"h
JRBC-047-2 - 28½"w x 1⅝"d x 35½"h          (Not Pictured)
JRBC-048 - 42¾"w x 1½"d x 42½"h