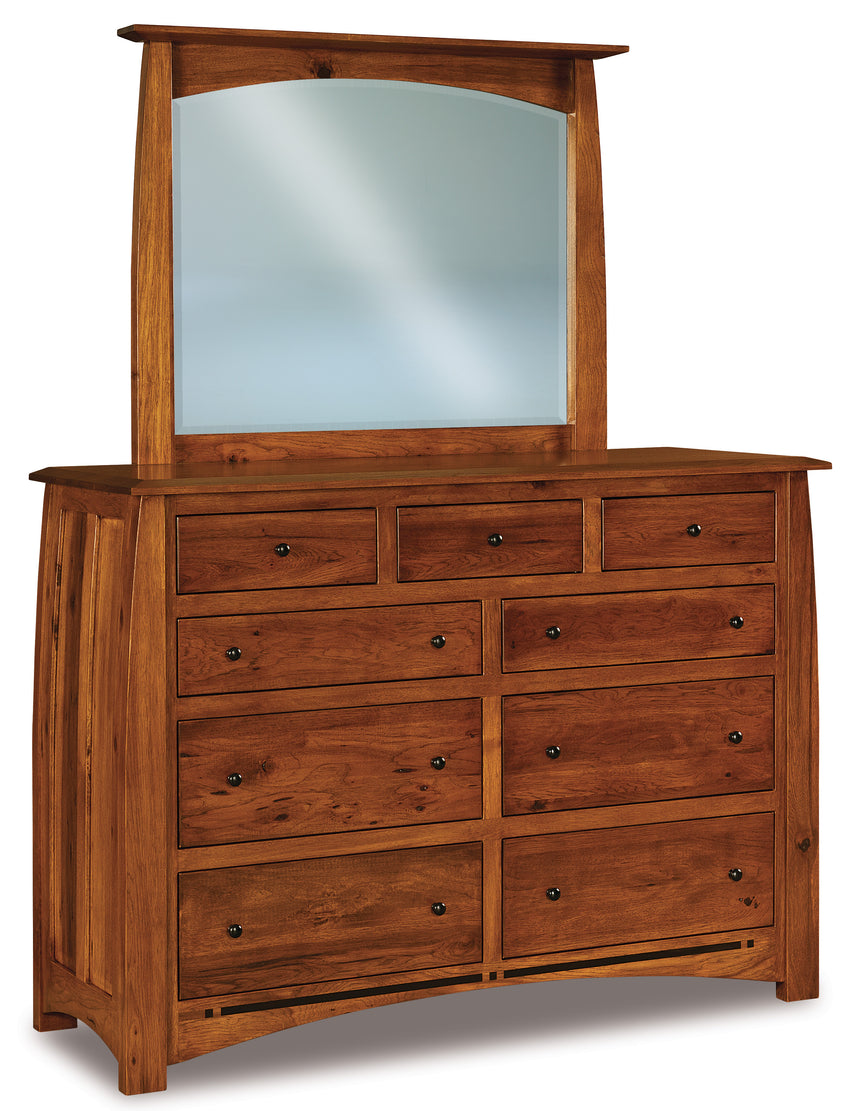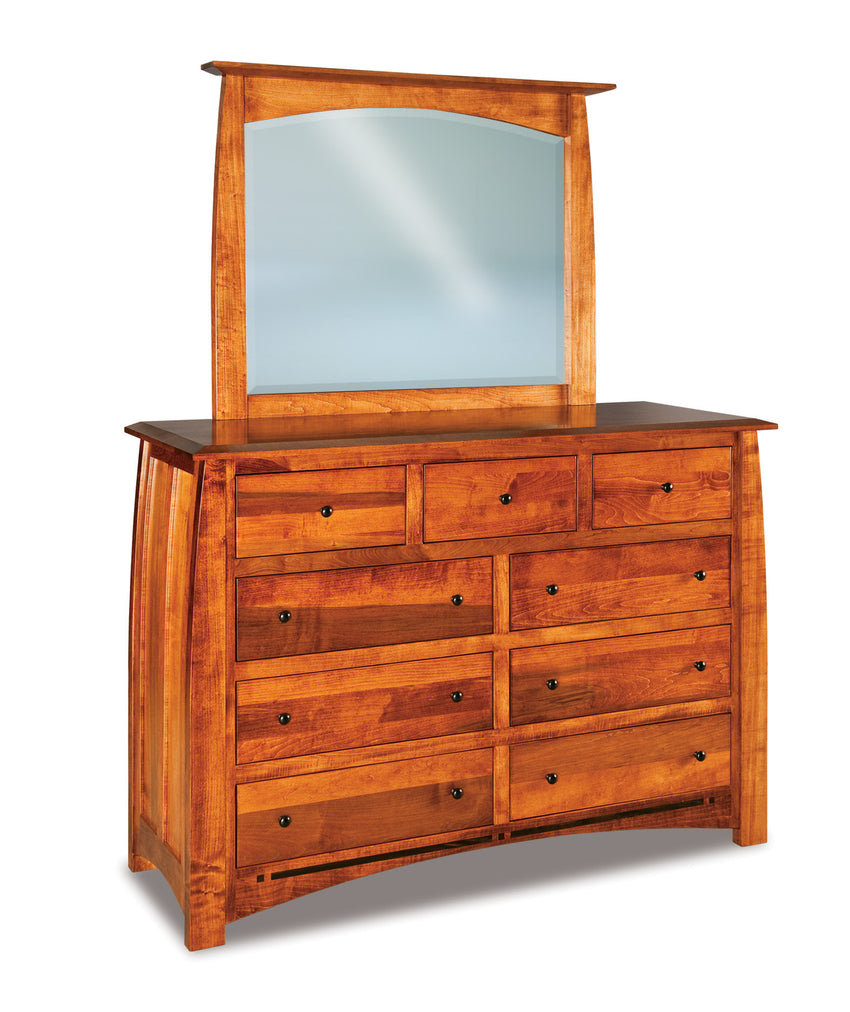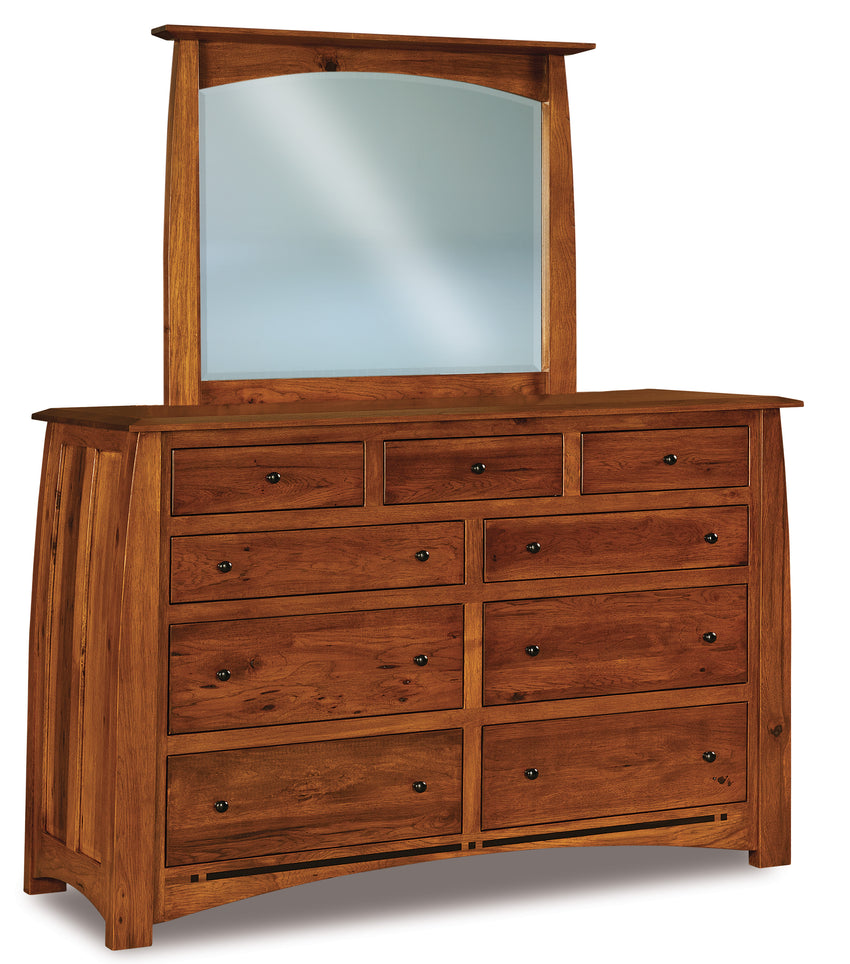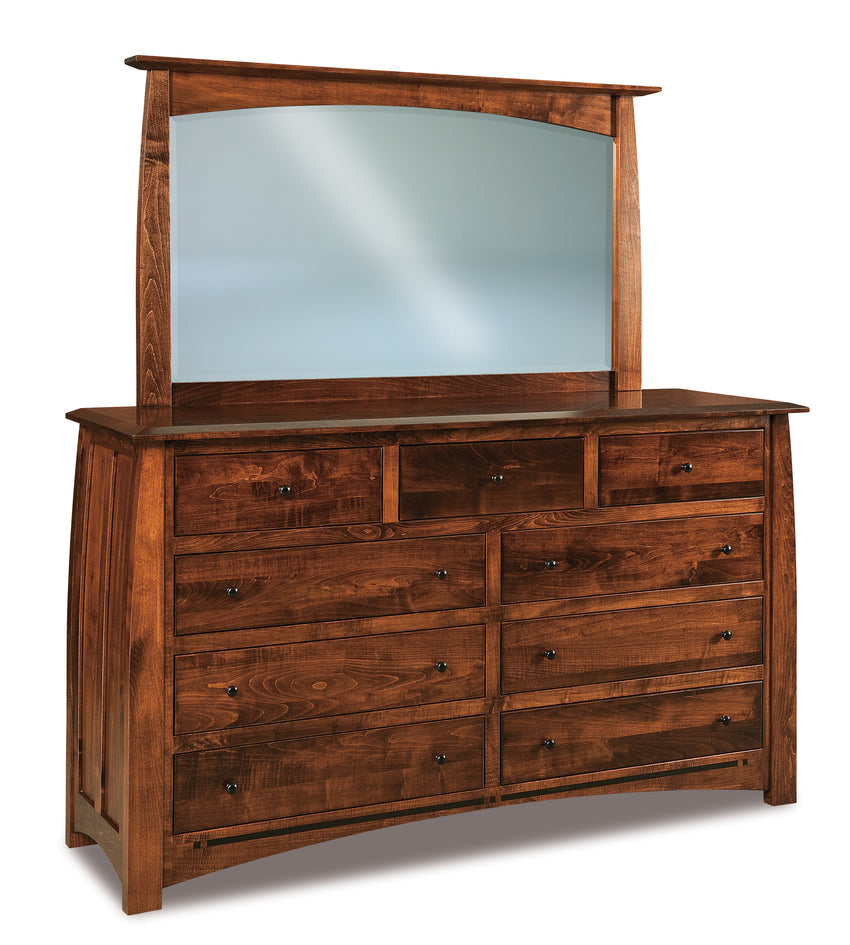 Boulder Creek 9 Drawer Dressers
These dressers are part of the Boulder Creek bedroom collection.  In addition to these six designs, the series offers many different sizes of dressers, chests, nightstands, and other bedroom pieces.  All dressers can be purchased with or without an accompanying mirror.
Dimensions
Sizes are listed in the order in which photographs appear.
JRBC-057 - 60"w x 22"d x 44"h
JRBC-058 - 60"w x 22"d x 43¼"h
JRBC-065-5 - 67"w x 22"d x 43¾"h              (Not Pictured)
JRBC-069 - 67"w x 22"d x 44"h
JRBC-073 - 73"w x 22"d x 43¼"h
JRBC-074 - 73"w x 22"d x 44"h                     (Not Pictured)