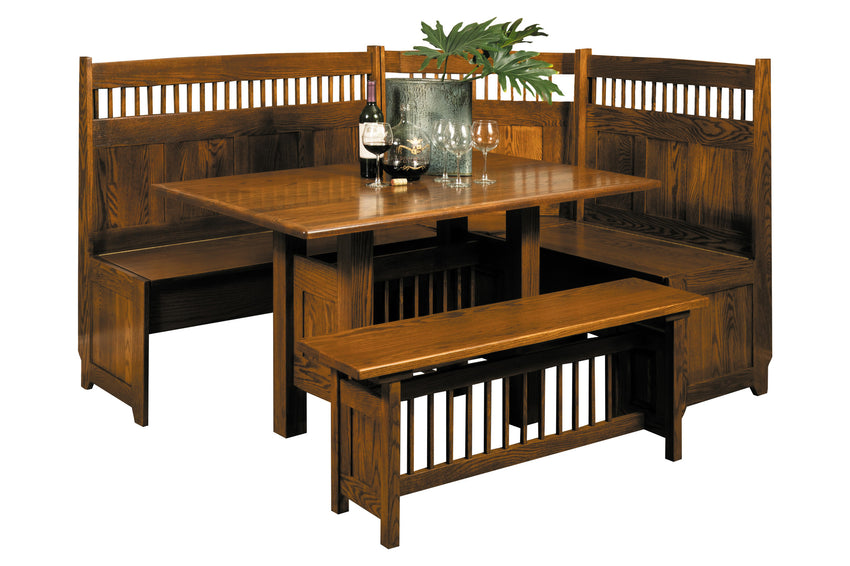 Classic Mission Dining Set (5pc)
Standard Features: Flat panel backs with small spindles gives this set a mission look.
This set includes 5 pieces, or you can split the set up.
The 34" bench (3034-6) and the 48" bench
(3048-6) have a lift lid that opens to a 6" storage area and 1 soft
close lid support. The benches and corner piece are fasten with 6
connector bolts 3 on each side.
When placing a order please specify if you want any of the options .
5pc set: 58 x 72
Table :36 x 52 x 30
Corner no Storage : 24 x 24 x 41
Bench - 6" Storage: 34 x 20 x 41
Bench - 6" Storage:  48 x 20 x 41
48" Trestle Bench:  48 x 12 1/2 x 18